After a trail run in MDF i thought i would make my self some in Iroko .
Gaurds removed for photographic reasons .
Ive heard people saying Iroko was nasty stuff but ive never really had a problem with it untill i cut this board . Even with the extractor going i got a mouth full of the dust and had to stop the machine as i couldnt breath
Masked up and on with the job .
Face and edge the boards ready for the thicknesser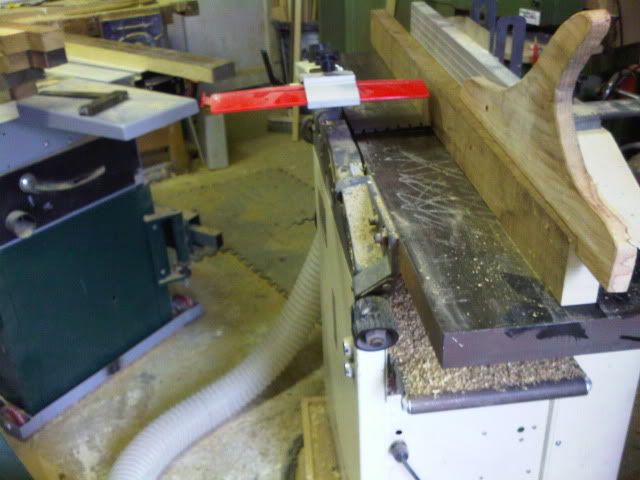 Stack of prepared Iroko
I'm using stop mortice and tenons on these as they dont really need anything more i think . Cutting them by hand as they are only small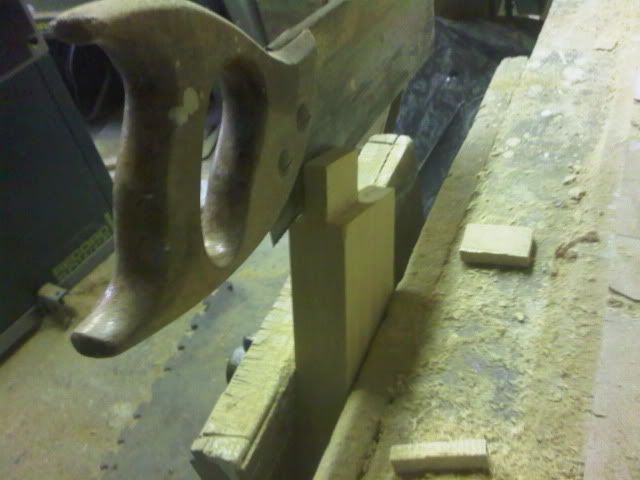 One frame ready for the blades .